WHY PEOPLE MATTER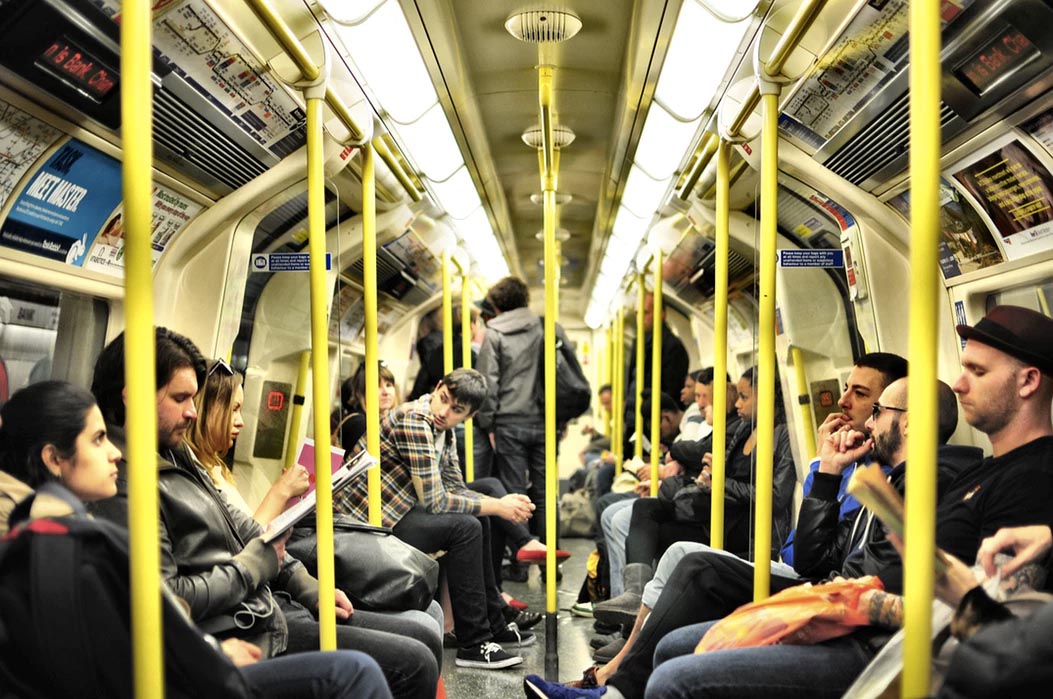 Since 2011 there has been a 71.9% increase in the level of work absenteeism in the UK, the main contributor being mental health issues.
It is reported that this will cost the UK economy £21bn by 2020.
As a result, employers are having to prioritise individual employee wellbeing.
However, it is not just the employers who are becoming more aware of wellbeing in the workplace, employees themselves are demanding more from their employer and workspace. "Individuals expect their employers to have environmental and social policies with similar values to their own views and as the war for talent continues there is a significant competition to be recognized as an 'Employer of Choice."
What this translates to is just as people are moving towards more ethical practices, eating better food, staying more active they will expect these lifestyle practices to be matched at their place of employment. This is having a trickle down effect to the built environment industry. Employers are now seeing buildings and their surrounding area as part of their recruitment and retention strategy. Steve Henigan a regional leader at engineering and architecture firm HOK, says "In recent years, terms such as productivity and employee wellbeing have become more and more prominent during the briefing stage of a project."
However, as it stands neither employer nor those working in the built environment understand the wellbeing needs from a biological or UX perspective. Therefore, most strategies are merely shots in the dark, such creating "coworking" style spaces within workplaces. However, these strategies are not backed by human data nor have they gone a human-centered approach and running the risk of failure. For example, The Francis Crick building at King Cross has been lauded for both its aesthetics and technological advancements. The goal was to create a world leading centre for scientific innovation. However, the people working in the building are not fully content with the final product. Users have said that whilst the open plan structure has allowed for certain levels of interaction, it does not support thinking or writing as the space becomes too noisy.
These higher noise levels are not only bad for concentration, they can exasperate feelings of stress or anxiety, which can have wider ramifications on mental health as well as productivity. Extending this to sustainability, a higher density of people in a room will make the temperature rise, which means more strain on cool systems, which in turn means more strain on the energy expenditure of the building.
In this example, a triple loss has been created. The user of the building is being stressed, there is a potential misuse of space and building resources, and the organisation runs a higher risk of losing key talent due to lack of cognitive and biological support.
It is important to note that for buildings that are out of London with workforces that are still doing lower cognitive tasks, they still need cognitive and biological support from the workspaces.
Not necessarily, because it will make a statistical differences in their productivity, but because it will a make a difference in their quality of life. Therefore in these cases it is a matter of ethics than a direct bottom line issue.
People matter more than ever before, because we are reaching a global tipping point in terms of the problems we need to solve. The next generation of workers will need to provide solutions to climate change, changing financial structures, complex diseases etc. Therefore, it is imperative that we understand their needs beyond their aesthetic preferences, we need provide them with buildings that support them at a biological and cognitive level.
"There is still a perception in the industry that Health and Wellbeing is just something an occupier does in its fit-out and staff management and by association investors, developers and designers need not concern themselves." However, as we have laid out in previous section, the evidence points to a need for human metrics to be implanted into the life cycle of a building.
The first place to start is in clearly defining sustainability, especially as city management and governments look for solutions to mitigate the effects of climate change. Sustainability as a term has been around for nearly 30 years, however, it is not until recently that its three pillars (social, economic, and environmental) are being being acknowledge with equal importance.
The main focus in the conversation of sustainability has been on energy efficiency for two reasons;
Energy efficiency has a clear correlation to cost savings making it an easy "sell" to developers, owners and investors.

Energy efficiency is also easy to measure and benchmark.
Additionally, we are facing a different era, therefore it is important that we begin to emphasise the social and environmental pillars of sustainability, especially as they are so intricately entwined. BlackRock's CEO and Chairman Larry Fink "many governments failing to prepare for the future. As a result, society increasingly is turning to the private sector and asking that companies respond to broader societal challenges". He goes on to say that customers are demanding companies to have a social purpose.
The New Throughline
Therefore Centric is proposing to align the three pillars of sustainability to work not just for a healthier bottom line but also for healthier people. To achieve this we will be redefining and including new key words to the definitions of sustainability.
Environmental
The protection of natural systems against man made changes such as carbon emissions, air and water pollution.
Social
Understanding the user experience of a building and area of every user,

Understanding how a building impacts the wellbeing of every user,

How developments impact human to human interactions.

Providing a healthy environment that mitigates against environmental stressors through entire building cycle;

Air / Noise /Light - see below.
Economic
The first part is the classic notion of "doing well while doing good". Investing in green buildings is a good commercial investment. This is what has driven the market change to date.

The second part is a new introduction. The economic system as an output of human effort. This means that the creation of economy is connected to human innovation, ideation, creativity etc. This means that supporting people through healthier environments can allow them to flourish economically.

The third part is valuation, which is a another addition. If buildings are able to be measured based on the wellbeing impact of person, this could be another valuation metric. For example, if a building is located near a road known for congestion, which produces measurable levels of noise and air pollution that are detrimental to health of a person, this building could have a lower value than one that is located near less congested areas.
Putting it all together you end up with a sustainability ecosystem or a sustainable ecosystem, which should be the new benchmark of achievement for those working in the real-estate industry. A workspace that saves energy due to providing more natural light, cleaner air, and thermal regulation not only is better from the environment, it keeps the person healthier. Furthermore, a healthier person could have less sick, which could have a positive effect on productivity.